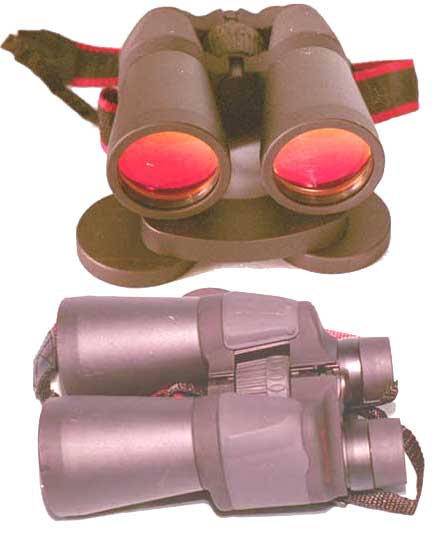 10x50 PENTAvision Eyeglass Friendly Binocular
Enjoy High-Performance Observing Without Removing Your Eyeglasses!

Eyeglass wearers know how frustrating it can be using binoculars. You have to take your glasses off with one hand and hold the binocular up to your eyes with the other. Then, you must lower the binocular and replace your glasses to scan the scene again with just your eyes. Playing this on-and-off game gets pretty annoying. You've tried leaving your eyeglasses on, but it's like looking through a keyhole: you can't see the whole field of view. And you've tried to get by without your glasses, but everything in the distance is too blurry.

PENTAvision are the answer. They are the ultimate in eyeglass- and sunglass-friendly binoculars! Their extra-long eye relief allows the full field of view to be seen with eyeglasses on, simply by retracting the twist-lock rubber eyecups. That's a real luxury!

Features:
1) Extra-long eye relief
2) Fully multi-coated optics
3) Finest BAK-4 glass prisms
4) Large knurled center focus knob
5) Twist-lock eyecups

The large center focus wheel allows quick focusing with just a fingertip. Black rubber armoring protects the binoculars against bumps and scratches, and provides a sure grip. Comes with a rugged soft field case, objective lens caps, and a deluxe wide neck strap, cleaning cloth and instructions.

The large size 50mm lens with moderate 10x magnification is good for astronomy, bird and nature watching, and/or general everyday use. For the former serious birders, wildlife watchers, seasoned travelers, and anyone who is just plain fussy about image quality PENTAvision binoculars are sure to impress. They utilize the highest grade of optical glass, precisely ground and polished to a flawless finish. The prisms in each barrel are aligned to exacting tolerances with antireflection coatings yielding crisp, bright images.

Estimated Market Price Rs. 6,500/-


---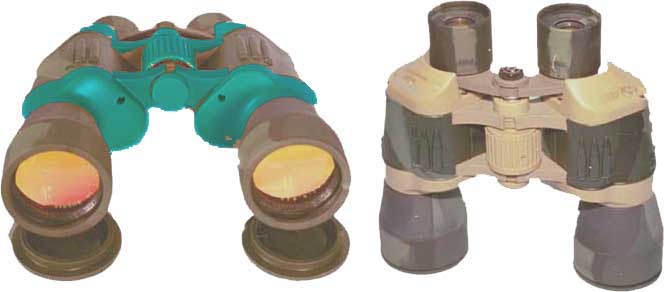 8x50 Multi-Coated Sehfeld Field Binocular

A Sehfeld Binocular is like a good book, once you pick it, you will not put it down and you won't have to! Thats because they are unusually lightweight for full size binoculars and their soft leatherette covering make them a true pleasure to hold. Large size 50mm multicoated lens and good 8x magnification means it has wider field of view to grab most of the far off objects. The birders who want good magnification but also steady image prefer the 8x magnification. The perfect choice for the demanding requirements for advanced birding and nature observation. Comes with built in compass and reticle for distance finding. A piece treasured by those who spend hours in field. A gift from Russia!

Big 50mm objective lenses and moderate 8x magnification make this model great for low-light conditions and particularly strong for wide-field stargazing under dark skies. Comes with a rugged soft field case, objective lens caps, neck strap, cleaning cloth and instructions.
Estimated Market Price Rs. 4,500/-